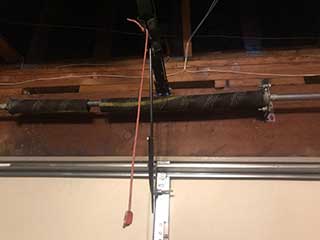 While they stay durable for a very long time, eventually, garage door springs will break. When they do, the main support system for the panels becomes ineffective. That means the opener or you suddenly have to bear the majority of the weight when opening the garage door. Without springs, no counterbalancing force exists to help carry that load. And that means that using a garage door with broken springs makes it very likely that other parts will break as well. So you'll want to avoid that and get a new spring installed in place of the unit that broke. Of course, broken spring replacement isn't a repair task you should just up and do on your own with proper tools and experience. For that, you've got the team at Garage Door Repair Naperville to provide spring replacement solutions any given day.
Garage Door Springs Break Because Of Stress
You might say, aren't they built to withstand stress? And you'd be right. However, there's a limit to how long garage door springs can last when you use the system every day. Every time the garage door opens and closes, the springs twist or contract in accordance, and this slowly leads to more and more wear over time. Since this is not a biological material we're talking about, but hard and flexible steel, eventually, the coils will have enough and small tears will begin to form. These will lead to a breakage not long after. Knowing the estimated life cycle amount of your garage door springs will help you know when to get them replaced before they break. But even if you miss the mark and they snap, you can still get new springs installed on your garage door even if you're in a hurry.
Naperville Broken Spring Replacement Professionals Near You
Dealing with a dangerous problem like this isn't advised for anyone not experienced in this sort of work. But there's no need for you to take risks. Garage Door Repair Naperville has the expert technicians nearby ready to help you with broken springs on any day you need it. We offer all close by areas same-day emergency broken spring replacement solutions for these issues. Got a broken spring problem? Get it replaced today by calling our service line!